Focus and Clarity eCoaching
Your YOU-niverse
NOW ONLY $7 normally $197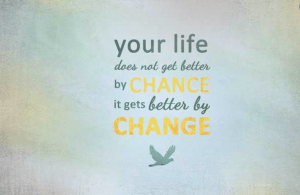 A self-paced online program that is deeply reflective and designed for deep self-awareness.
Designed to guide you and lead you back to knowing who you are and what you need to be and do in life to feel you are living with meaning and living on purpose.
$197  for a limited time only $7.00
Allow 8 hours to complete this workshop – Allocate the time into your diary now, to give yourself every chance of taking charge of your own motivation and accountability.
"The best way to get something done is to begin." ~ Author Unknown
The 'Your YOU-niverse' audit
is a discovery audit and self-analysis designed to 'find where you're at exactly'.  To articulate 'where you ideally want to be'.  Then to understand what is causing the gap between these 2 realities.  With this focus and clarity, you can make more informed decisions about something extremely valuable, YOUR LIFE.  Physically, emotionally, mentally and spiritually.
Terms: Purchasing the package for download does not give permission to distribute, duplicate or sell. It's only for personal use.
Results Disclaimer: Results for people vary depending on personal circumstances and personal effort.
IMPORTANT:  This program is not a replacement for situations requiring professional therapy. If you are feeling unable to cope, depressed or suffering anxiety, we highly advise that you visit your GP or counsellor and to seek professional assistance.
**Saving your exercise sheets for PC – Save filled out PDFs using reader, only using Acrobat Pro
**Saving you exercise sheets for MAC – Mac has a built-in pdf reader and will support pdf's easily
| Product | Price |
| --- | --- |
| Focus and Clarity eCoaching | $7.00 |